This episode is a calming guided meditation for overachievers. This simple 6-minute exercise can be done in any location where you feel safe to close your eyes and be undisturbed for about 6 minutes. This guided meditation will be helpful for you if you are a high-achieving person who is feeling stressed, tense, anxious, or overwhelmed and will help you to feel calm, grounded, and grateful.
LISTEN NOW:
🎧 CLICK HERE TO LISTEN TO CALMLY COPING WHEREVER YOU LISTEN TO PODCASTS
WATCH NOW:
LISTEN TO NEXT:
FREE TRAINING: How to Create Work-Life Balance and Feel Calmer From Within
If you want to learn how to take back control of your life so you can feel calmer and more confident, and learn the tools to spend your time according to what matters most to you (no matter what your schedule is like right now)…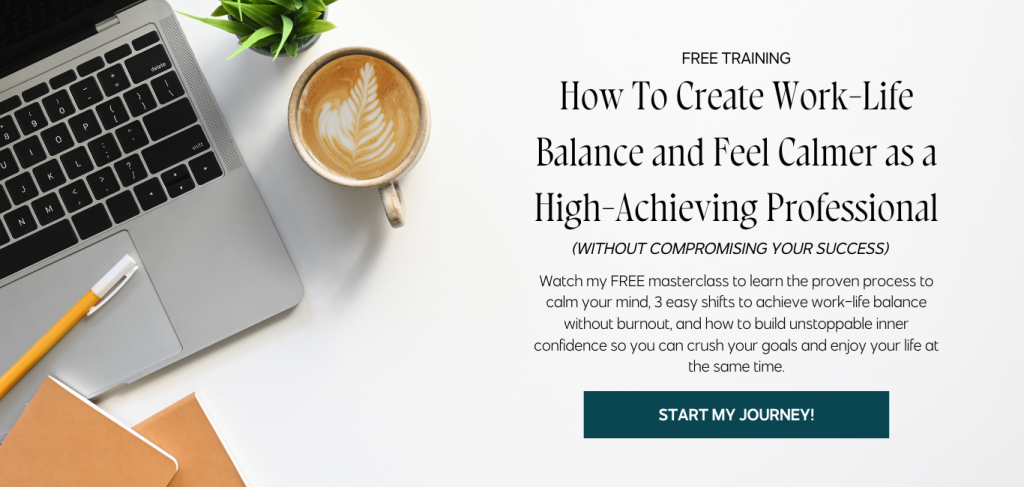 LISTEN, REVIEW, AND SUBSCRIBE TO THE PODCAST!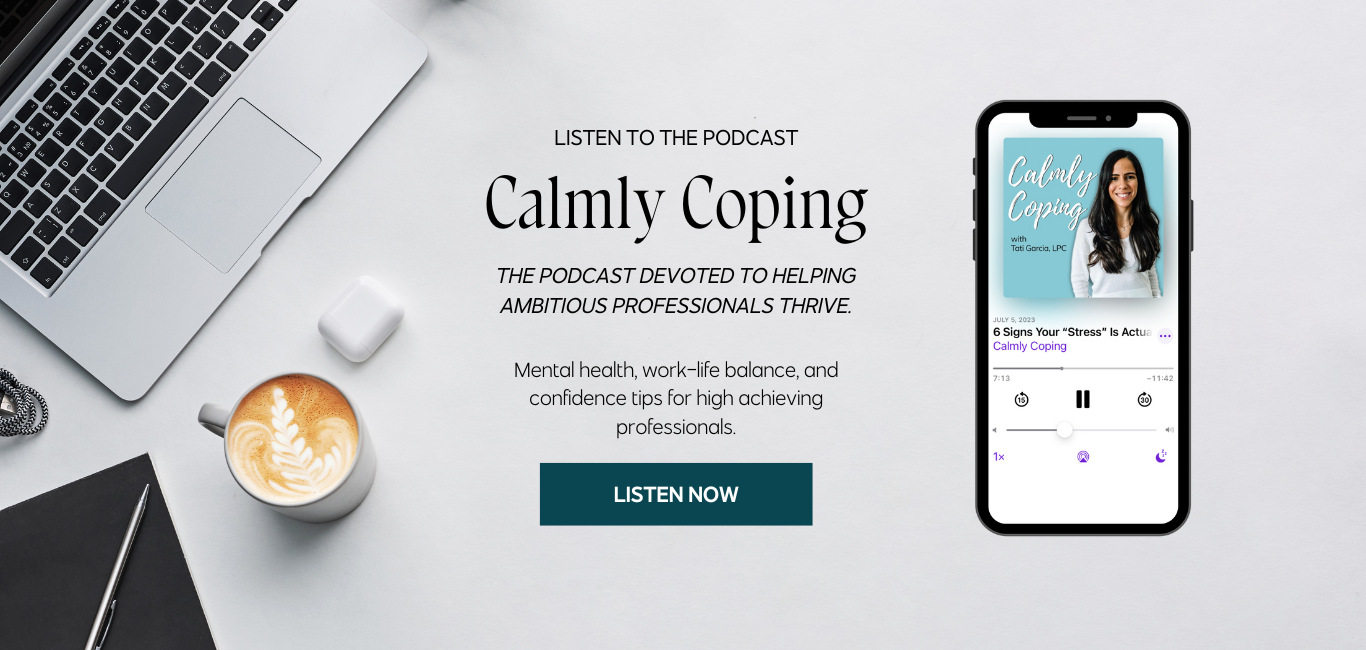 INTRO/OUTRO MUSIC: Rescue Me (Instrumental) by Aussens@iter (c) copyright 2018 Licensed under a Creative Commons Attribution (3.0) license. http://dig.ccmixter.org/files/tobias_weber/57990 Ft: Copperhead
DISCLAIMER: All content here is for informational purposes only. This content does not replace the professional judgment of your own mental health provider. Please consult a licensed mental health professional for all individual questions and issues.
Until next time…