My Top Resources For Coping With Anxiety:
Every single person is different, and each person's experience with anxiety is different.

That's why it is amazing that the internet allows people to share their experiences, knowledge, and tips about anxiety.

Every individual who is looking for guidance and resources will connect with different bloggers. You may find that a specific person speaks to you and your experience because of the way they write, their demographics (age, gender, etc.), or the types of struggles they have had and overcome themselves.

I have put together a list of what I believe to be the top blogs for anxiety tips and resources. I am hoping that at least one of the following blogs speaks to you and your experience, and that you can benefit from it as a result!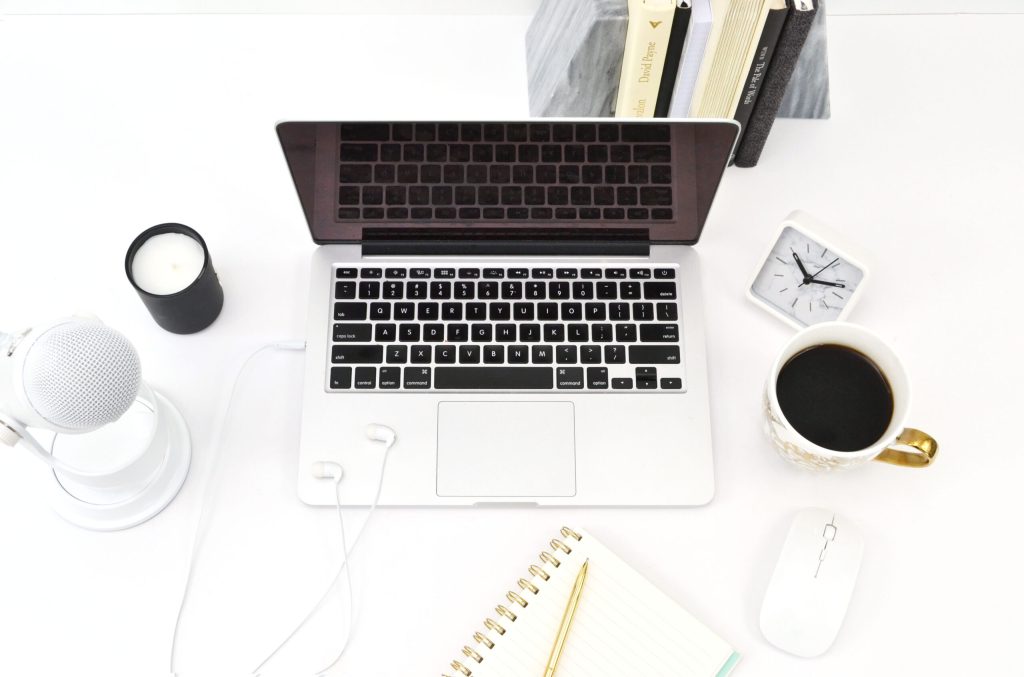 Note: These blogs are in no particular order.
Kelly Jean is a blogger who writes about mental health with a specific focus on social anxiety. She references her history with severe social anxiety. Kelly Jean provides tips on how she learned to overcome and continues to cope with anxiety. I love that she writes as though she is talking to a friend, and the information she provides is excellent.
---
Shann and Ananga are podcasters, authors, and anxiety coaches with numerous resources to help people experiencing various types of anxiety. They offer courses, guided meditations, a podcast and blog. They have been serving their community for over nine years with hundreds of podcasts with 5.5 million downloads. They have so many blog posts/podcasts with listener questions that you are sure to find help and guidance for your struggles.
---
Started by Meredith Skrzypek Arthur in October of 2015, Beautiful Voyager is a blog and community for people "who are just figuring out that stress, overthinking, and anxiety are affecting their lives." I love that it is a blog with numerous contributors, stories, and a community to help people cope with anxiety.
---
Time to Change
The goal of this site is to end mental health discrimination. This blog includes stories by people who have personal experience with anxiety. I think it is extremely helpful to read other people's accounts as a way of relating and learning from their experiences.
---
Anxiety-Schmanxiety is a group blog with the goal of educating consumers on mental health. The anxiety section is full of different coping techniques, information, positive thoughts, and common causes and types of anxiety. There are so many helpful tips on this blog, and each author has a different viewpoint and experience with anxiety.
---
Relief From Anxiety is the blog of Amy, a 23 year old first class honors law graduate currently working for the emergency services. Amy writes about her personal experience with anxiety and depression. She includes explanations, education, coping tips, and advice. Her blog almost reads as though you are reading her personal journal, which is very helpful and authentic.
---
Dennis Simsek is the founder and host of The Anxiety Guy. Dennis has had experience with chronic anxiety. The Anxiety Guy is a rich resource for anxiety relief with a blog, podcast, program, coaching, and YouTube channel. Dennis has great information regarding how to tell if you might have an anxiety disorder, CBT coaching, and ways to "end the anxiety."
---
Anxiety Gone is a project started by Chantal McCulligh, who has a long history of suffering with anxiety. Chantal has the hope of ending the stigma associated with mental illness, and bringing more awareness and hope to individuals experiencing anxiety. Anxiety Gone has many resources for anxiety in an engaging format. Some of the topics include panic attacks, kids anxiety, and depression.
---
Barbara's blog focuses on coping with and overcoming social anxiety. Barbara documents how she was able to use self-help resources to overcome her social anxiety. Barbara's website includes a very helpful social anxiety test, course, guide, and many posts specifically geared towards the struggles of people experiencing social anxiety.
---
Anxiety United is a Mental Health Network that is free for anybody to join and contribute to. This resource was created for people who suffer from anxiety, who know somebody that suffers from anxiety, or people looking for more information. The fact that anybody can join and contribute makes this a diverse resource. They also have a podcast that takes calls from people sharing their anxiety stories.
---
Let me know in the comments below if you have any more suggestions for helpful anxiety blogs or resources!